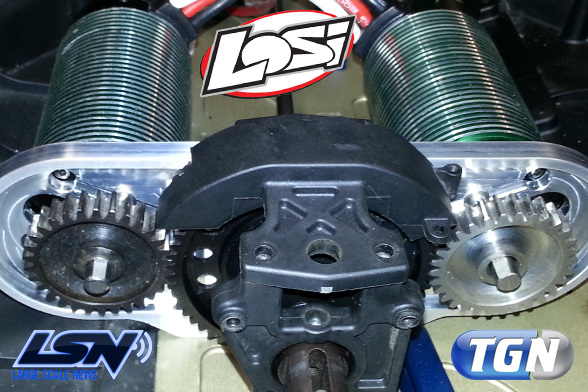 Losi 5IVE-T with Dual Brushless Castle Motors
Check out this custom project by our friends Byron and Kavi. We were told of this crazy idea they had a while back and the first video is now finally available to the public. This is just the first of many to come so stay tuned here on LSN for up to date video releases and information on their build. This Brushless Twin Motor Losi 5IVE-T is sure to hit some serious top speeds here this summer.
Below are some details of the project. Watch the video down below.
Byron: Design/Fabrication/Builder
Kavi: Programmer/Software/Gearing tech
Losi 5IVE-T Platform
custom dual motor mount
custom esc mount
2 x MGM Compro TMM 40063-3 X-SERIES 400A ESC
2 x Castle Creations 2028 780KV Motor
2 x Hitec HS-5765MH HV Digital Metal Gear Giant Servo
Darksoul Dual Steering Servo Mount
Castle Creations BEC Pro
2 x Gens Ace 65C 5300MAH 6S Lipo
Futaba 614FF RX
Futaba 4PKS with 11dBi Antenna & 1W External Amplifier Mod
8mm Bullet Series Parallel Connectors
8AWG Silicone Wire
Custom Spur
Team Chase Diff Locker
Building time 3 months
Cost $6000.00