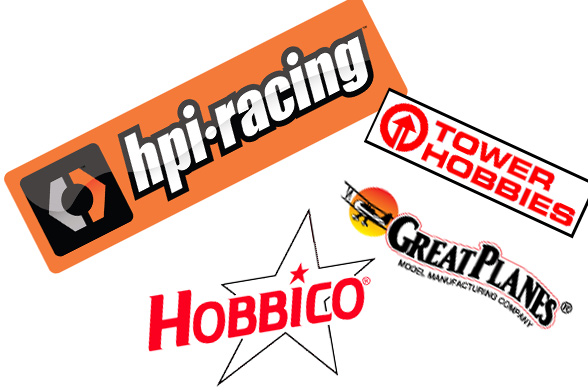 HPI gives an exclusive US distribution deal to Great Planes
Rumors have been flying around for weeks about this. Rumors about HPI's major change up in their US operations. Rumors ranged from HPI closings it's door and going bankrupt to rumors it was sold to HRP or Great Planes.  I never could imaging them closing their doors for good but some believed it and passed around that news.
In our offices we received calls and emails about all the rumors. We thought for a while the HRP deal made sense for them but that was later debunked. Then we heard they had either made an exclusive deal with Great Planes or that possibly they were purchased by them. That deal did not sound as plausible with the recent purchases of Axial and Durango, why would they need another brand that they do not own at least a piece of. Well the facts have been posted by HPI and that is in deed what they have done. Hobbico/Great Planes/ Tower now has exclusive distribution of HPI products inside the US.  Seems like a strange move on both their parts to me but what do I know…??
One of the tidbits many media outlets did not notice is that when HPI announced their new revised (I say that loosely) HPI Baja they showed a "MAP" price which from what I can tell is the first time we have ever seen an official MAP price on an HPI baja. That was the first clue some major changes were coming our way. But don't forget, Great Planes owns Tower Hobbies, the king of the low low price deals. Add a coupon here, a member discount here and a special price something or other and the end customer is buying at the same price their dealers are at Great Planes. They are not the favorite distributor in the business to say the least. So things could ge interesting for HPI as a company and for their customers. Lets just hope it's all for the best. Because we are big fans of HPI and we want to see them and their 1/5 scale RC's succeed.
Their press release has been posted below and can also be seen HERE.
HPI Press Release:
HPI Announcement
In light of recent media speculation, HPI would like to confirm that it has appointed Hobbico/Great Planes Model Distributors as their exclusive distributor for HPI RC Cars in North America. This distribution partnership is a further extension of the HPI's exclusive distribution network that is operating very successfully throughout the rest of the world.
We would like to be clear that Hobbico has not purchased HPI, HPI's assets or the rights to any HPI products. Hobbico/Great Planes Model Distributors have simply purchased the necessary product inventory to enable them to provide the service levels required from an exclusive distributor in such a large market area. Their comprehensive distribution facilities will ensure fast and effective supply of the entire HPI product line.
As the exclusive North American distributor, Hobbico will also be providing first-class customer services utilizing their extensive facilities and knowledgeable staff at their headquarters in Champaign, Illinois. The customer service facility will be operational for the HPI product range beginning March 1st, 2013.
HPI USA will retain its headquarters in California, where we will continue to develop market-leading products and maintain relationships with our high-profile corporate partners. HPI Europe will handle centralized purchasing and logistics operations, resulting in more efficient accessibility of global product demand. These combined efforts will enable North American shops and customers better and faster access to HPI's kits, spares and support.
This exciting partnership will enhance HPI's presence within North America by giving both companies the opportunity to concentrate their efforts on their own specialized areas of the business.
HPI's dedication to product development, marketing collaborations and our distribution partners will ensure HPI will remain the front runner in the worldwide RC market.