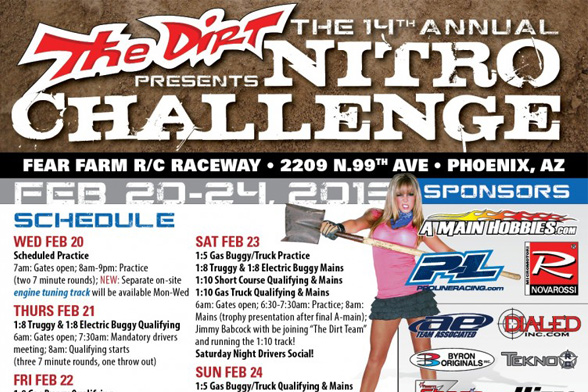 The Dirt Nitro Challenge – 1/5 Scale Racing
Looks like the The Dirt 2012 was a success when it comes to the gas powered 2 stroke 1/5 large scales. So they are back, the Nitro Challenge is allowing large scale back. Get your HPI Baja, Losi 5IVE-T, MCD or whatever 1/5 scale you prefer to race.
Looks like our friends at TeamChase have stepped us as the only Large Scale company to sponsor the event. Way to go TeamChase! We are told they will be updating LSN live from the event just like they did last year HERE.