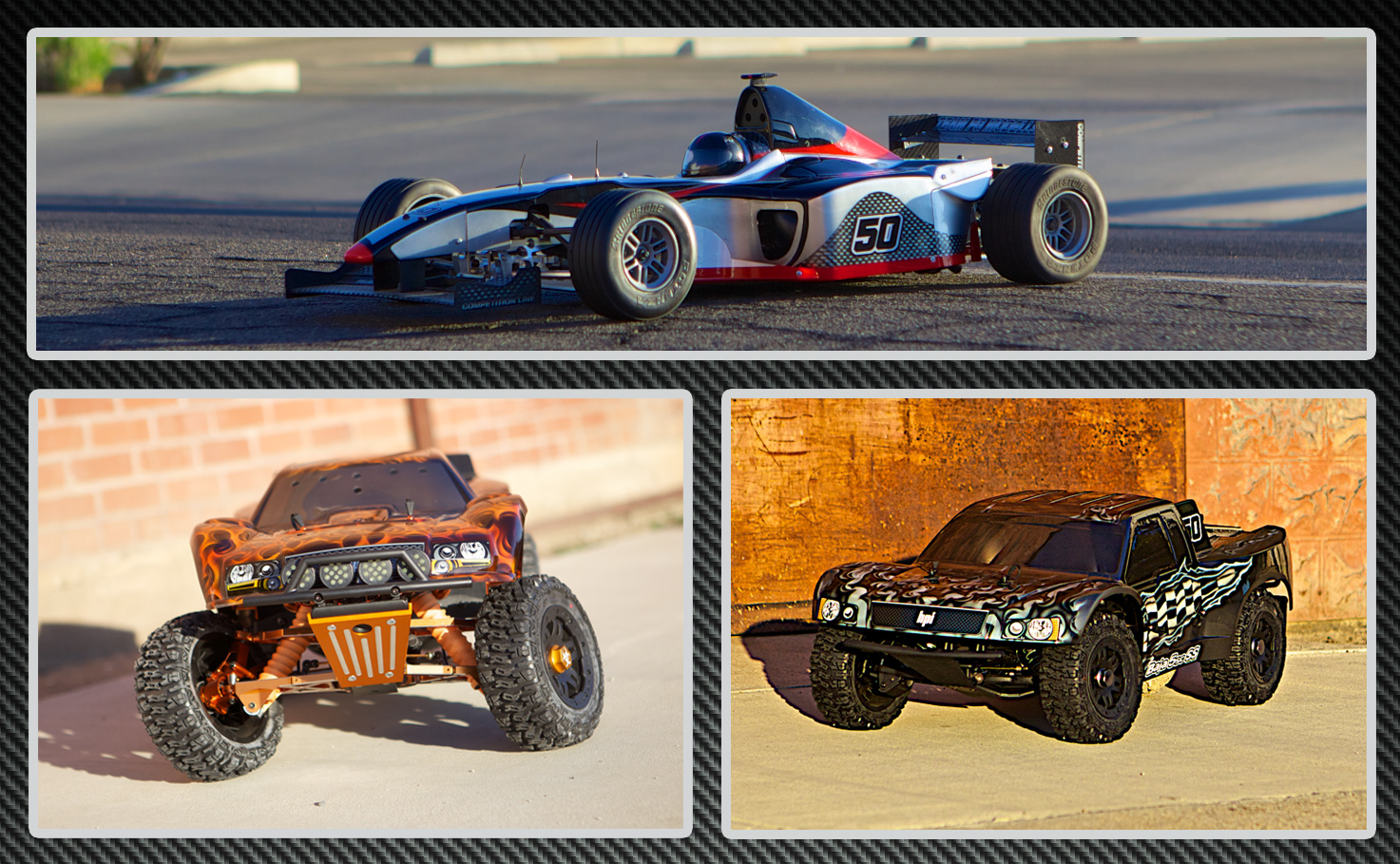 Three customs 1/5 scales up for sale on ebay
The guys over at TGN Distributing have come across some pretty sweet large scales on consignment and up on ebay. All three have been built with nothing to spare when it comes to hop-up, engines and appearance upgrades. Each one worth close to $5,000 or more for these amazing show cars.
Check out over a 100 images of these cars HERE.
The FG F1 Competition car is just a thing of beauty. FG has put all of their best into this kit and this one in particular is built with a discriminating tastes. Check it out HERE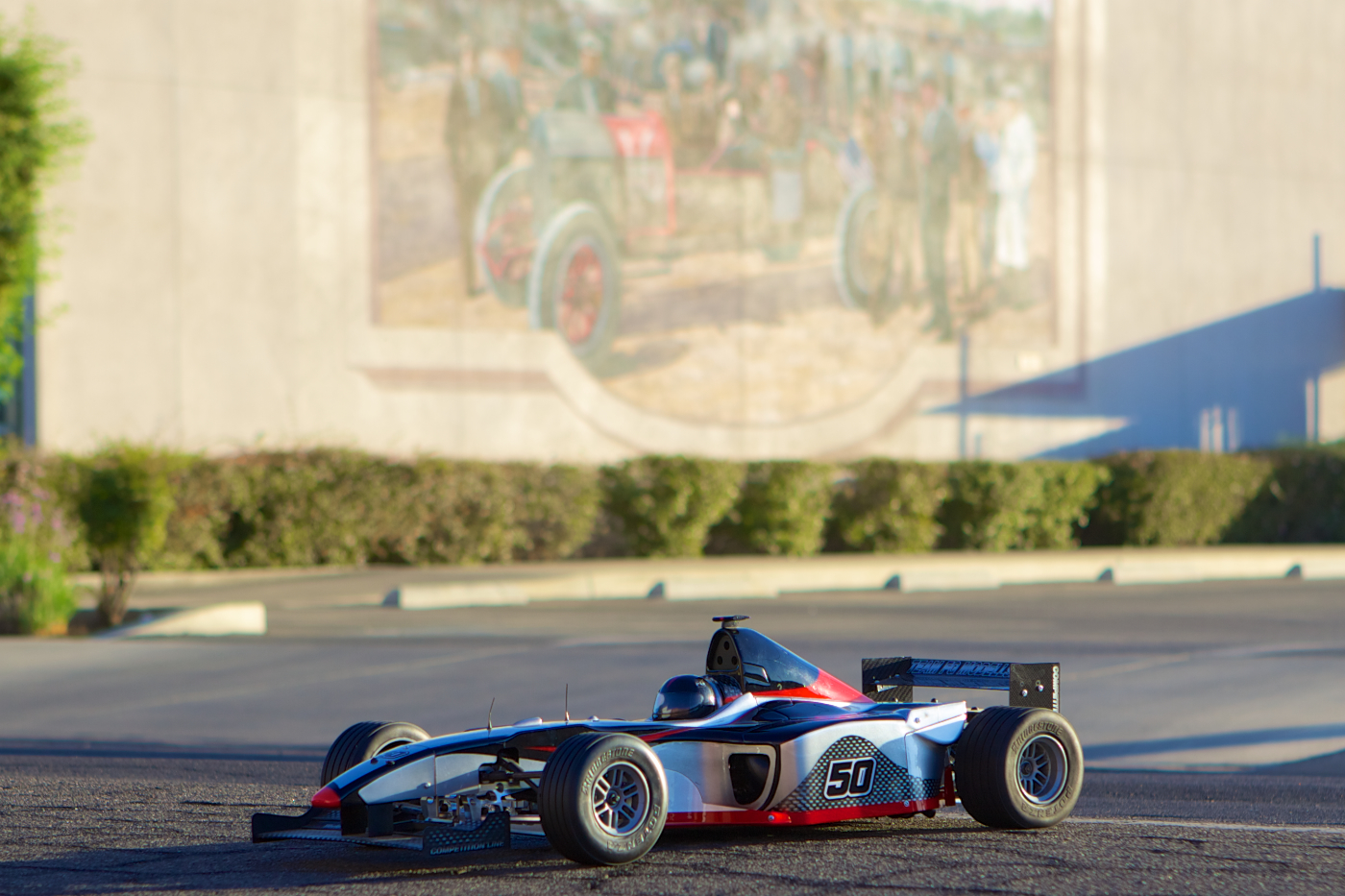 The next up is a HPI Baja 5T. This puppy is loaded with all kinds of goodies. Yes the billet does way her down but the ESP motor will make up for any of that lost power. Check out this beauty HERE.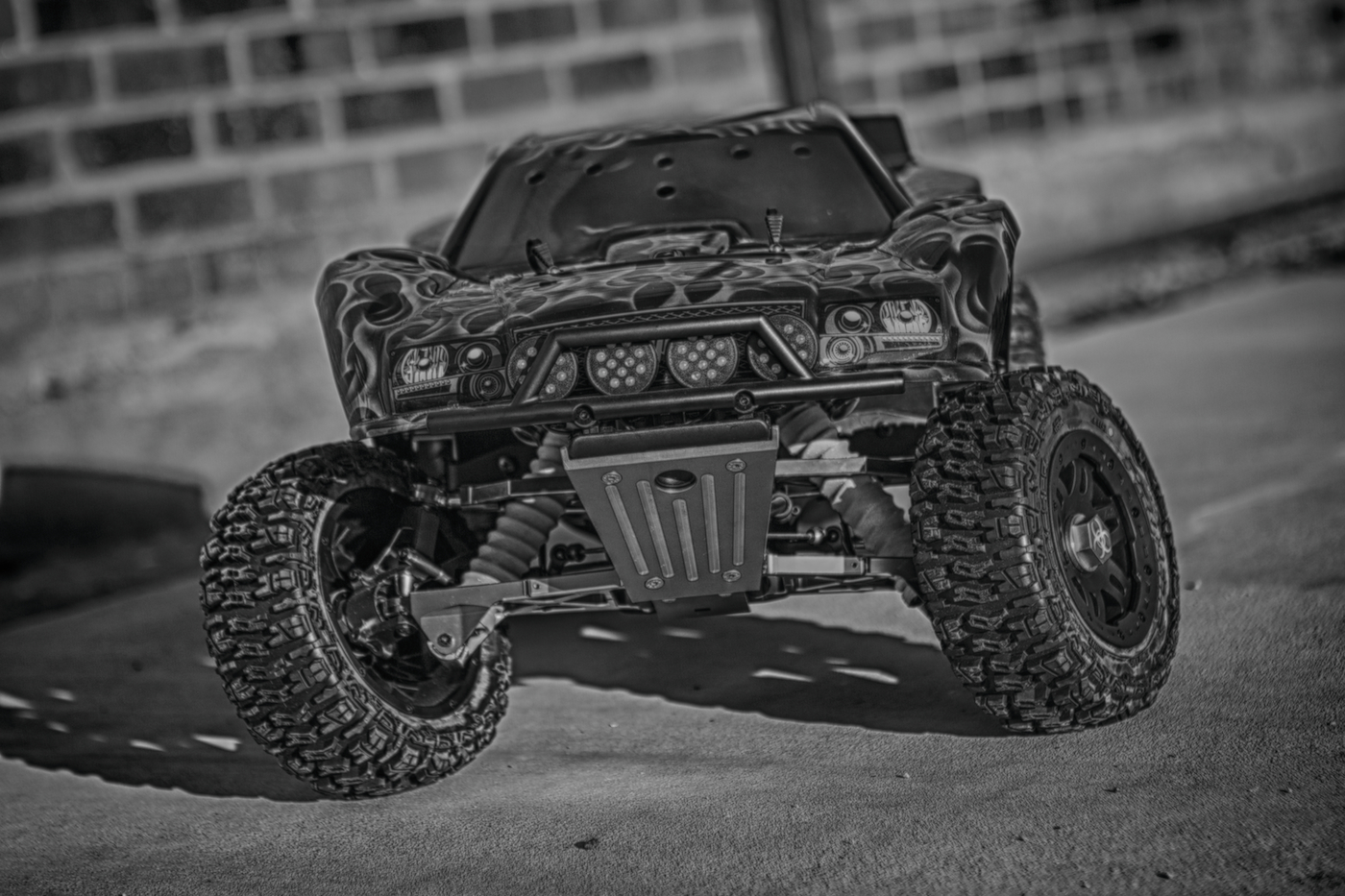 And last but definitely not least. This powerful HPI Baja 5SC with an OBR 50cc Twin Cylinder. They did not stop with just a TON of horsepower….there are lot of other upgrades here. Including billet from Turtle Racing, RPM arms all around and huge monster shocks. Take a look at this bad boy HERE.