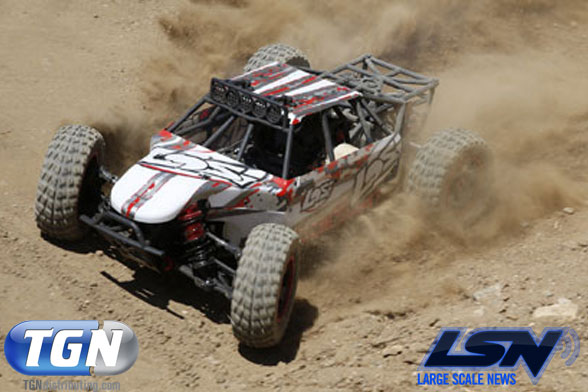 Losi Desert Buggy XL is now shipping to lucky owners
Some very lucky owners are receiving their new 1/5 Scale 4WD Losi DBXL in hand as of this week. The 1/5 Large Scale market has not seen a 4WD from a major manufacture like Losi for less than the $1600 Losi 5IVE-T. The $999.99 MAP price on this new Desert Buggy XL is a major move on the part of Losi and should make some waves within our industry.
We here at LargeScaleNews have received our unit from TGN, if you looking to pick up one yourself then get them now because they are still in stock and shipping within the US is FREE! Check them out!
Watch our YOUTUBE channel for more informational videos and action videos of the Losi Desert Buggy DBXL 4WD large scale coming soon.