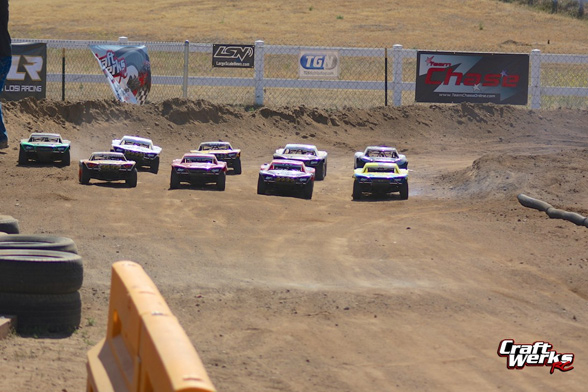 Round 2 at the TeamChase Compound
May 18th be there! Round 2 of the TeamChase Club Race Series. The first of the series went very well with a huge turnout. Racers were very excited to try the new track and everyone really enjoyed themselves. TeamChase has already made several improvements on the grounds that will make your large scale racing experience even better this time around.
There were plenty of Losi 5IVE-T race truck both 4WD and converted 2WD as well as the popular HPI baja. Just some great racings at a great location with excellent people. Good times were had by all.
Results posted HERE.
You can see a lot of high quality shots done by Jeff from CraftwerksRC HERE. A few samples below.
Get all the details on the racing TeamChaseOnline.com