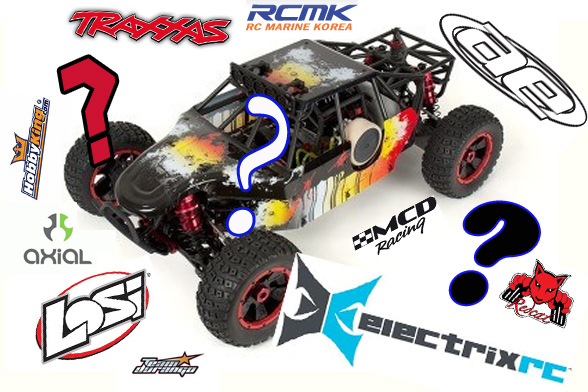 New 1/5 Large Scale 4WD Coming Soon?
Great news today! A new 4WD 1/5 Large Scale Radio Control beast is coming our way. But when and by who is the big question today. We have lots of images we will post below and we have enlarged them for better viewing that what was found on a random online image gallery.
Some are suggesting this is a car produced by RCMK, the engine builder from Korea. But that just seems too far off from what that company is currently doing. I think the company is just using that engine in this new platform. It sure has some similarities to a Losi 5IVE-T that is for sure. Our sources are suggesting this is a kit being made by a company you all would know a big more than RCMK.
Our teaser image about shows logos around this new large scale by, ECX (Electrixrc), Traxxas, MCD, Associated, Axial, Redcat and more. But who is building this new 4WD? For now we will try our best to keep you all informed as the new becomes available and public. But do not put your money on RCMK. 😉
For now…enjoy the enlarged images below.